Posted by Skully & friends on 18th Nov 2021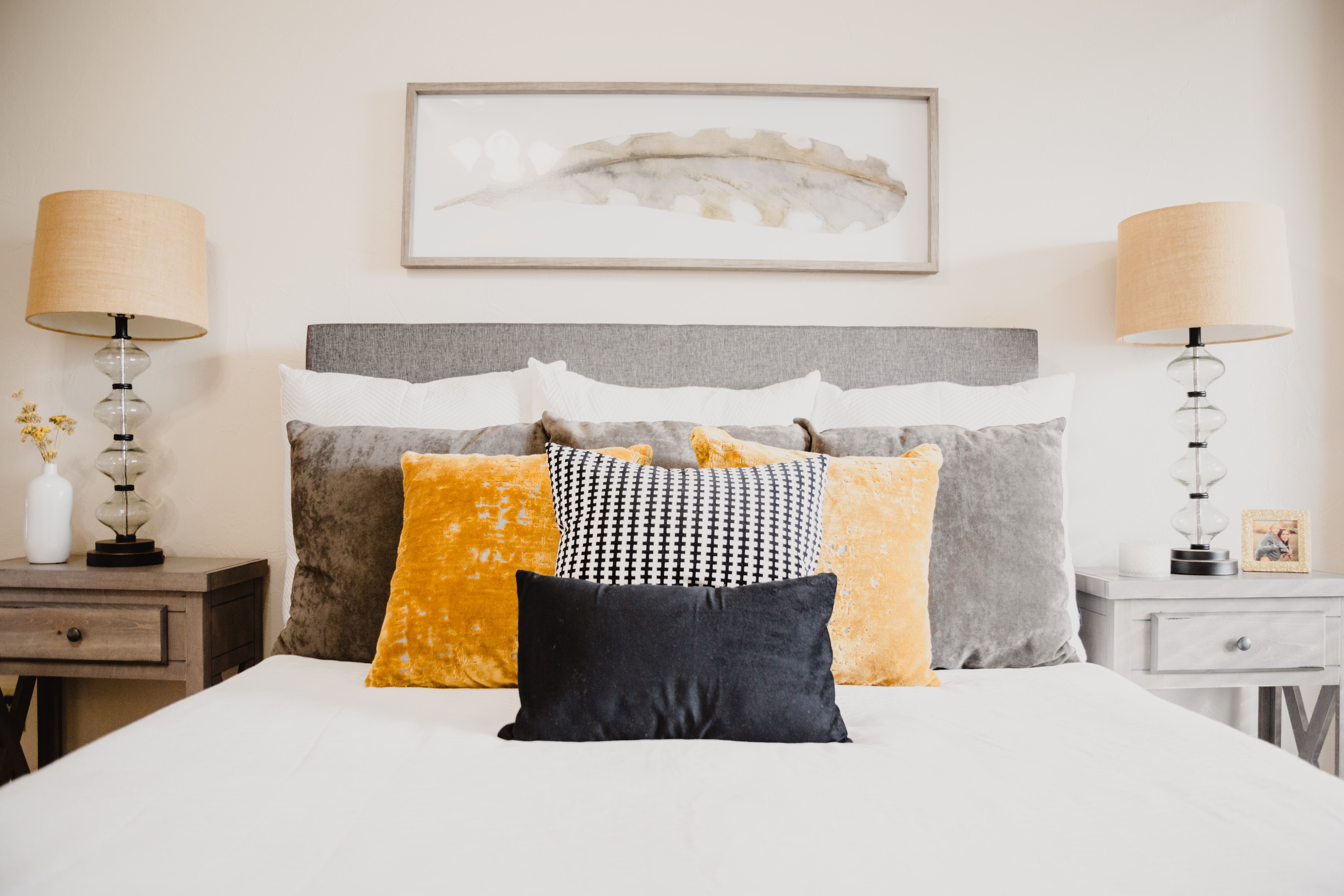 Throw pillows are a quick and easy way to add color, texture, and interest to a room. They add elegance to your living room, family room, or bedroom. Changing up your throw pillows is another inexpensive and straightforward method to freshen up a room. Finding the appropriate mix of throw pillows, on the other hand, can be a challenging endeavor. And, with so many affordable, lovely pillows like goose down pillows, wool, silk, microfibre pillows on the market, it's a shame to limit yourself to just two or three solid-colored pillows-or, in the worst-case scenario, the set that came with your couch.
The first thing to remember is that your pillows do not have to be the same color. In reality, if they don't, you can get a more professional, elegant appearance. If you're not confident in your ability to choose pillows, the guidelines below will show you how to mix and match new patterns and/or colors to rapidly refresh your space with a coordinated but not matchy-matchy look.
There are various methods to mix and match throw pillows, and it takes a trained eye at times. However, it is feasible for a space to look polished and modern even if no two pillows are the same color, pattern, or style.
CHOOSE A COLOR THEME FOR YOUR PILLOWS.
When it comes to choosing throw pillows, the first step is to decide on a color storey. Even though your pillows are all different, they will feel like they belong on that couch or bed if you choose colors from around the room.
It's always a good idea to start with three complementary colors and work your way up from there with your throw cushion color pallet. For example, you can create a color storey by choosing a wall color, a rug color, and a piece of wall art. If you're going to use throw pillows in your bedroom, make sure one of the colors comes from the bedding you've previously chosen!
Consider adding a flash of color if you realize your color storey veers toward the light and breezy neutral tones.
SELECT UP TO THREE PATTERNS
When choosing patterns for your throw pillows, it's crucial to strike the proper balance. No amount of color cohesiveness will make the cushions appear to "go" with one another if you choose too many patterns. Remember that "decorating using throw pillows" does not imply that you tossed them together; too many patterns will make you look untidy! I always recommend picking up to three different patterns.
Patterns are usually classified as geometric or organic. Stripes, plaids, and anything else with shapes (like you studied in geometry class!) are examples of geometric patterns. Botanical, abstract, and floral designs are all examples of organic patterns.
Take it one step at a time if you're having problems thinking out how your patterns will go together. Choose a design that you adore and integrates numerous colors from your color storey, then add another pattern if you need additional dimensions. Selecting a stripe (geometric), a flower (organic), and a solid is a simple formula to follow.
CHOOSE 3 PATTERN SIZE OPTIONS
When choosing patterns, remember to consider the pattern's size as well as the style. Three huge patterns will contrast rather than complement one another. Choose patterns with different scales. As a result, one cushion complements the others rather than competing with them.
If your first pattern is a large organic plant, such as a palm leaf, use a medium-patterned geometric pattern for your following pillows, such as a stripe or a basic diamond. Finally, your third design should be modest and geometric or organic. This guarantees that the patterns won't clash.
TEXTURE IS IMPORTANT!
To be honest, a collection of printed pillows is uninteresting. Even if the patterns are attractive, pillows with the same texture can look like "bed in a bag," as if they were not hand-picked for your room. I constantly tell people that your home should represent who you are, and small things like these are just as important as big statement items. Make sure you mix and match the textures you utilize when mixing and matching throw pillows.
A velvety velvet, a cable weave, or rich needlework are all examples of texture. They're all eye-catching, and they're even more enticing when you cuddle into them. Consider a geometric pillow with a typical southwestern pattern. Choose a cushion with the colors woven together rather than one with only a printed pattern. The pillow will have a more inviting appearance, and the texture will provide aesthetic interest.